California presents several opportunities to go for a spectacular fishing experience. Your holidays can become more exciting as you possess a valid license to fish in all the exotic places. Moreover, the duration of the licenses is varied. Depending on the type, they may give the permit for a short period or a lifetime.
However, if you are fishing at a public site, the need for a license is not there. Therefore, get hold of a California Fishing License if you are above 16 and wish to explore the Golden State for fishing.
Learn about different situations where you require a license and where you don't. This content deals with all these fascinating facts about fishing in California with a valid permit.
How can you get a California Fishing License?
We share the details of obtaining the California Fishing License through this step-by-step guide.
1: Open the official site for Sports Licensing of California here.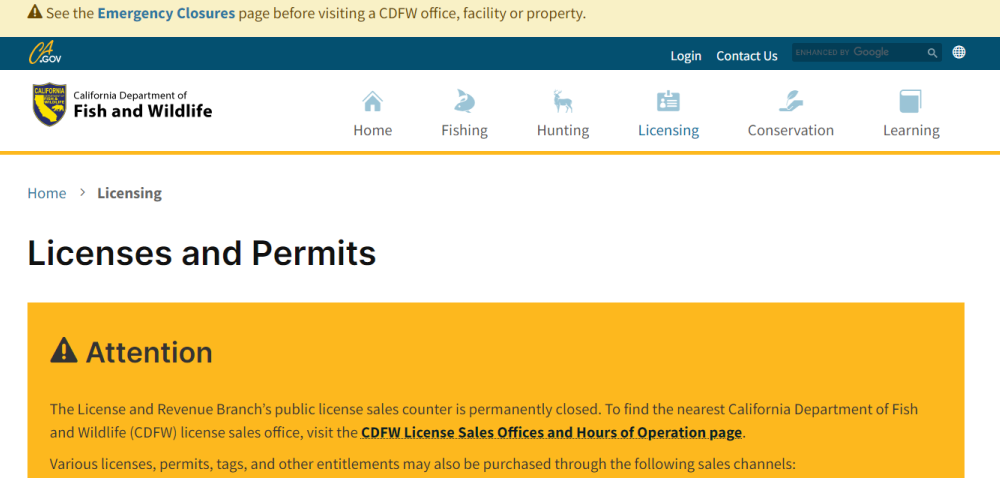 2: A new window will open as you click on "Online" from Where to Buy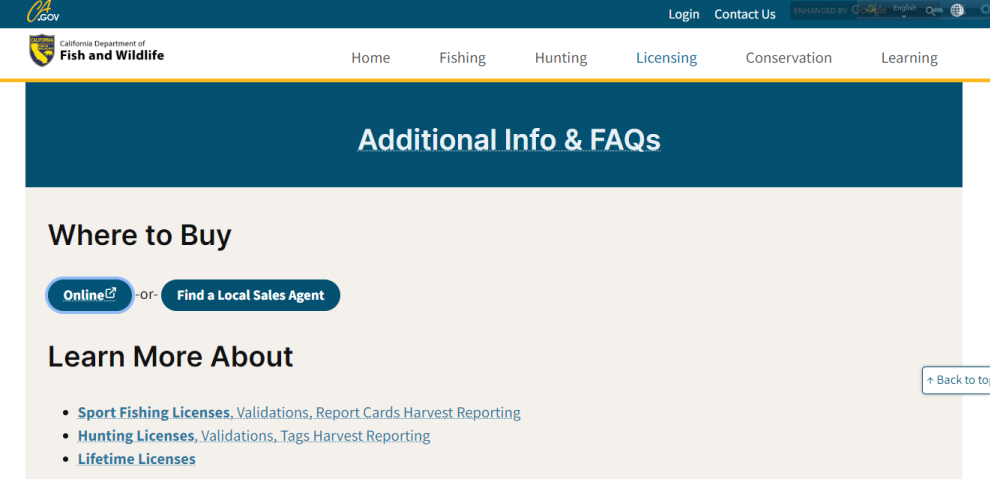 3: You will have to add relevant information on the page of Customer Search. If you are not a registered Customer, Create New Customer Record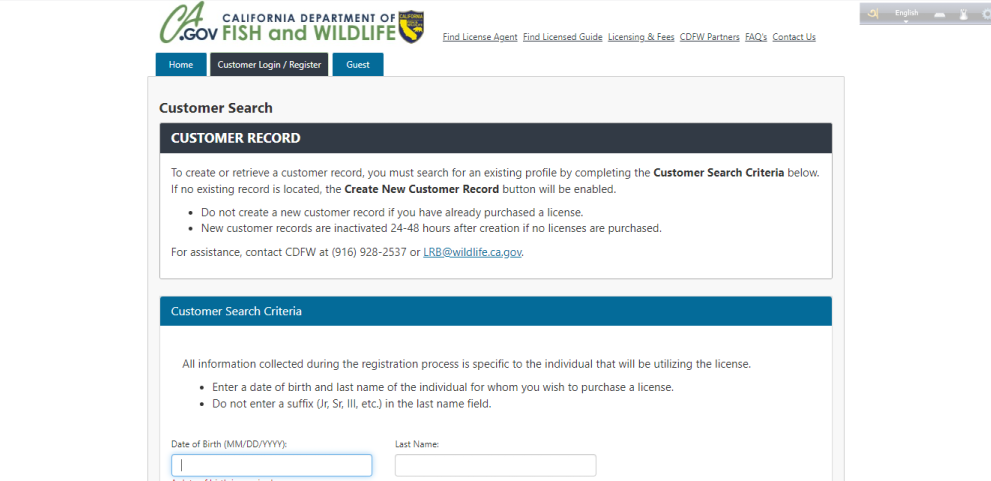 4: If you are a Guest Customer, you will not be required to add any specific detail.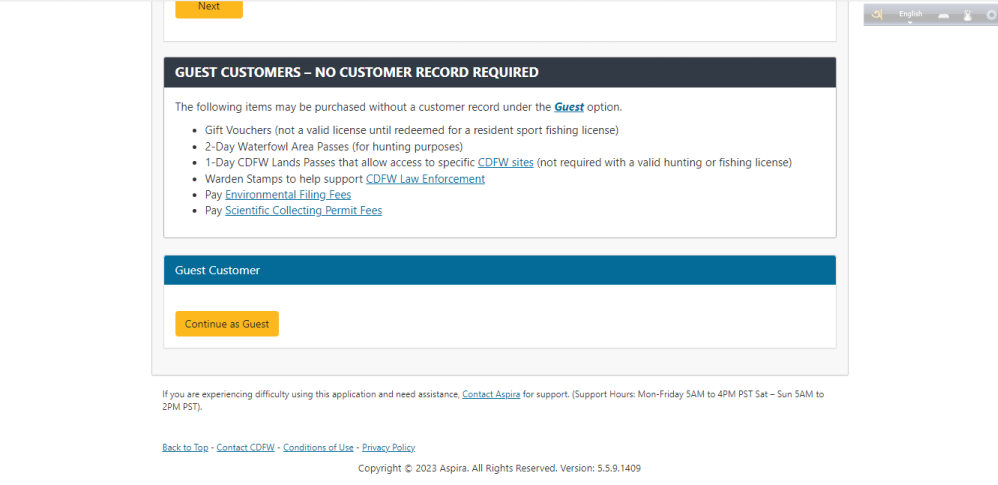 5: If you are not a Guest, click on Next button after entering your DOB and Last Name. Select Official Document ID Type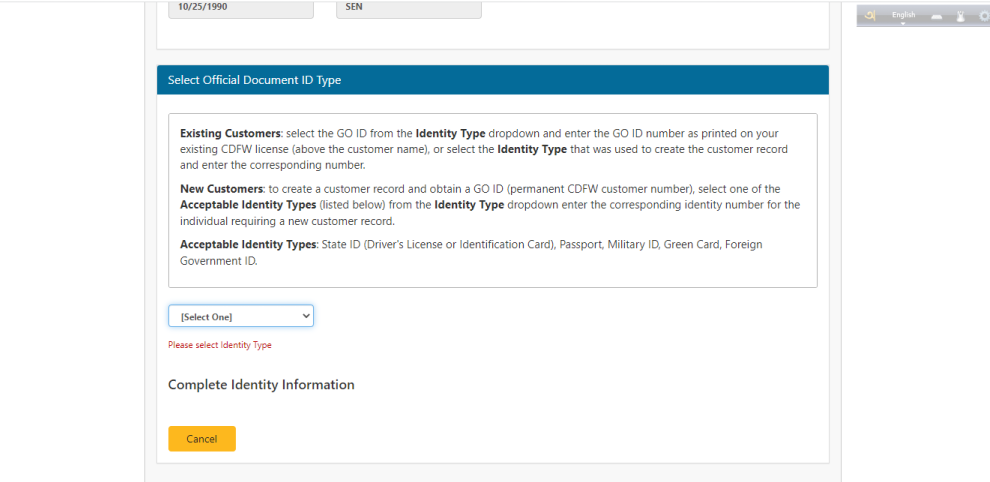 6: Give the ID card number, the issuing country and click on Next.
7: Confirm the details and complete the application process. You will get the License on your registered email id.
Fee charges for a California fishing license
It is possible to obtain a Fishing License for one day for both residents and non-residents.
A special 10-day license is available only for Non-Residents. However, the annual License costs less for Residents.
The fees chart for different types of California Fishing Licenses is tabulated as under.
| | | |
| --- | --- | --- |
| License Type | Non-Residents | Residents |
| 1-day License | $19.18 | $19.18 |
| 2-day License | $29.42 | $29.42 |
| Annual License | $158.25 | $58.58 |
| 10-Day License | $58.58 | |
| Lifetime License | | $644.50 |
The cost of the Lifetime License will not be the same for all residents. It varies as per the angler's age.
A child below 9 years can also apply for a California Fishing License.
The varied costs of the licenses are mentioned hereunder;-
| | |
| --- | --- |
| License Type | Cost |
| Above 62 Lifetime License | $644.50 |
| 40 to 61 Years Lifetime License | $949.75 |
| 10 to 39 Years Lifetime License | $1054.25 |
| 0 to 9 Years Lifetime License | $644.50 |
The Spot Fishers who claim to be hardcore anglers can also apply for the Fishing Privilege Package priced at $435.50.
The package will include the following advantages;-
Second-Rod stamp
Ocean Enhancement Stamp
Steelhead Report Card
North Coast Salmon Report Card
The state also allows you to get fishing licenses at Reduced Fees if you are
Blind
Developmentally Disabled
Mobility Impaired
Low-income seniors
Recovering or Disabled Veterans
The permit allows convenient fishing in saltwater and freshwater bodies. The situations for no licenses are;-
Fishing on Free Fishing Days
Anglers below 16 years
Fishing on Public Piers
Children below 16 can go fishing easily, provided they possess a Report Card.
Report Cards and Validations
The Reports Cards are of multiple types and facilitate catching some specific species. These unique permission cards are necessary to fish Sturgeon, Steelhead, and Spiny Lobster.
Besides Report Cards, another Fishing permit is in the form of Validations. There are mainly two types of Validations available. They are
Second Rod Validation
The price of this validation is $18.36 approximately. This validation ensures that the anglers get easy access to fish in the inland waters. Moreover, it allows you to use two lines or rods at the same time.
Ocean Enhancement Validation
This validation costs around $6.74. It also includes 1-Day or 2-Day sportfishing licenses. Furthermore, this permit is valid in the southern ocean waters of Santa Barbara's Point Arguello.
Related Reads :
Conclusion
California Fishing License is necessary to make your fishing adventures more exciting. Invest a small amount in the License and get permission to fish as you wish. The state provides equal fishing rights to both Residents and Non-Residents, against different charges.
FAQ
From where can I buy a California Fishing License?
You can buy a California Fishing License directly from the official website or physical offices of CDFW (California Department of Fish and Wildlife). It is also available in some local stores and licensed dealers.
Is a license mandatory to possess even if I do not fish?
No, it's not mandatory although carrying one while accompanying the kids is recommended.
What is the validity period of my fishing license?
The validity period of the fishing license is determined according to the License type. For example, a 1-day license is valid for one day. 
What to do if I lose my fishing license?
Visit the website of CDFW and apply for a replacement of the Fishing License in case of loss or theft. Extra charges are applicable.
Is cash payment acceptable for buying a Fishing License in California?
No. CDFW does not accept cash for issuing the California Fishing License.