Ohio is one of the spectacular regions to show your fishing skills. The state takes the required initiatives to conserve fish resources. Thus, they present the area as a protected angling junction.
The Ohio Division of Wildlife makes it mandatory for every angler to enter into a formal agreement for fishing. Therefore, only a valid Fishing License holder can continue fishing in privately owned water bodies.
Here is the complete guide to intimate you about the detailed procedure for obtaining an Ohio Fishing License.
How can you buy your Ohio Fishing License?
The fishing permits vary according to the citizenship, area of fishing, and duration. Some residents may get exemptions for the adventures. The Fishing License in Ohio can be acquired through the official site of the Ohio Division of Wildlife.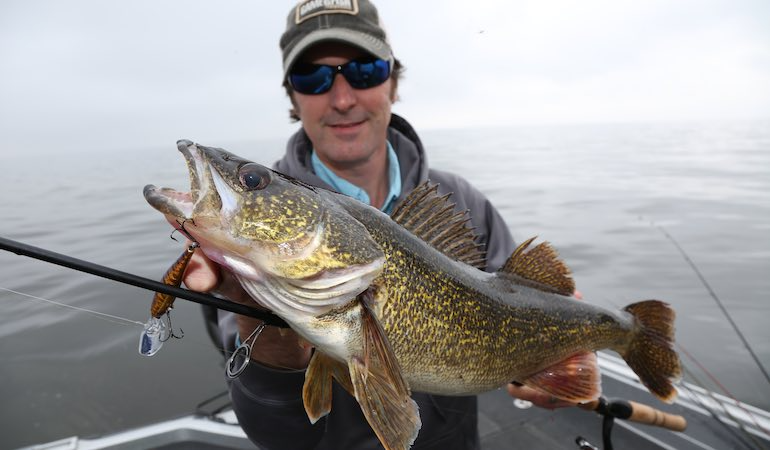 Get the license by email. Printing is not necessary as showing of the saved file will serve the purpose.
Apart from the official site, you can also contact a dealer to avail of the license quickly.
How to get an Ohio Fishing License- Step-by-step guide
Here, we provide a step-by-step guide for obtaining an Ohio Fishing License conveniently.
1: Visit the official website of Ohio Wildlife.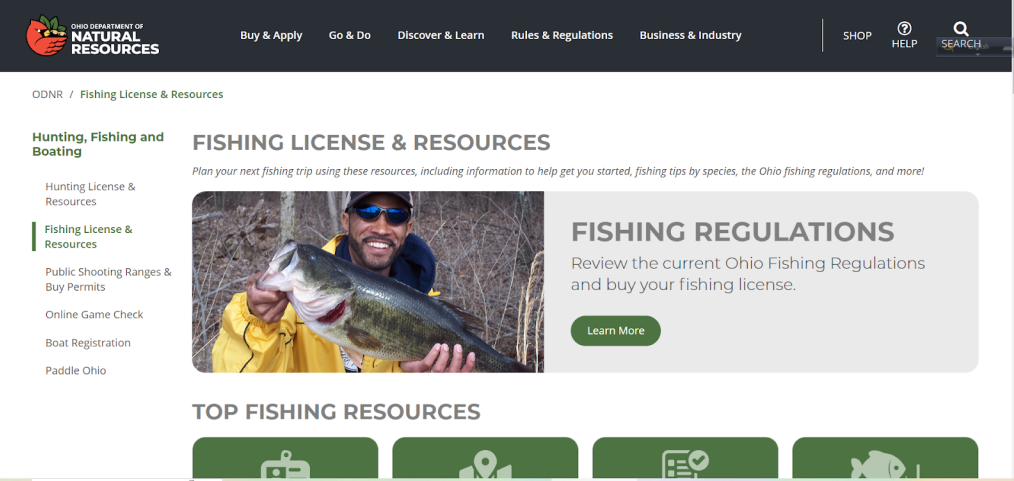 2: Click on Fishing Regulations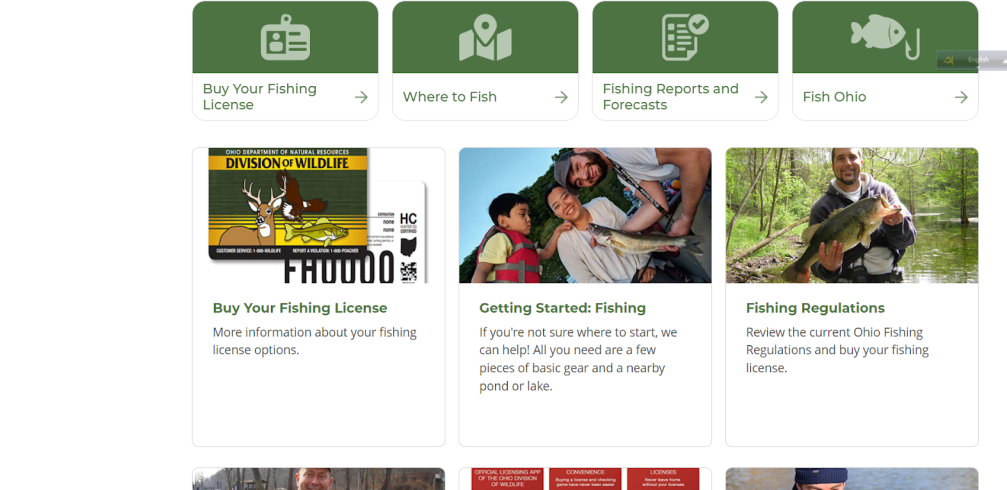 3: Now go to "Purchase Your Fishing License Online"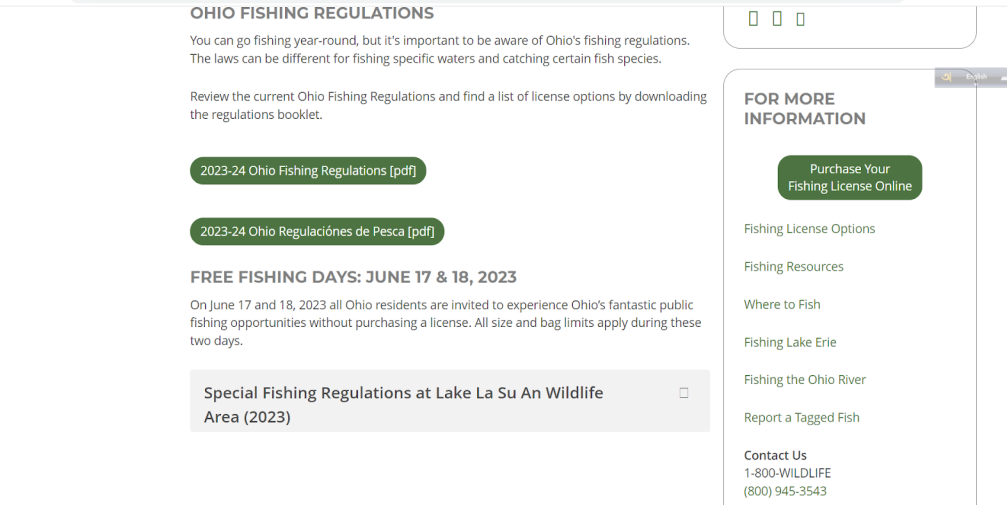 4: You will be exposed to Ohio's Wildlife Licensing System. Select Purchase under Licenses & Permits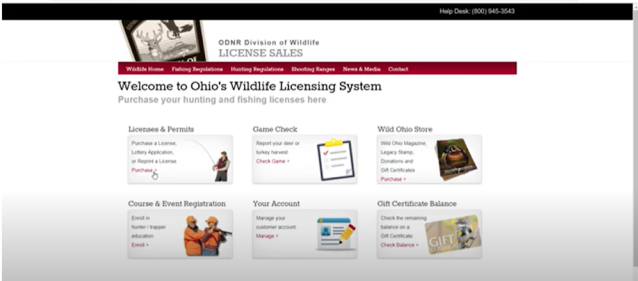 5: Click on Continue to proceed with Customer Search. Tap on the button of New Customer.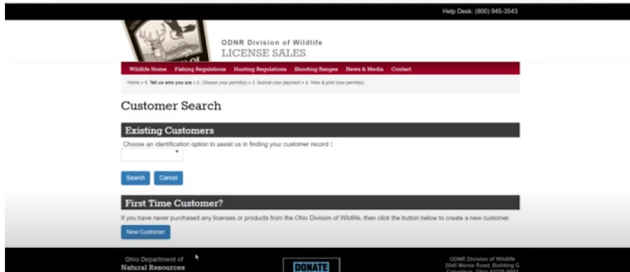 6: You need to fill the concerned particulars in the given form. Enter details like your name, gender, hair color, height, eye colors, corresponding address, permanent address, contact details, etc.
7: Give the Account Information. Create User Name and a 4-digit PIN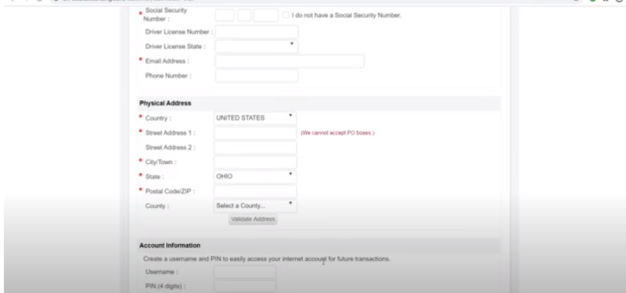 8: You can purchase the license by using this user name and PIN. Get it mailed directly to your registered email id.
Apart from these, you can consider the following points;-
Determine the type of License you need
Provide the details of Driving License Number, Social Security Number, Customer ID of any existing license, and Residential status
Other means of obtaining license include
Contact a Participating License Agent (list is available on ohio DNR website)
License Over Phone
License Through License Application Form
Types of Licenses Available
You may select a license valid for one day only or can even go for a Lifetime License. The options are varied as per the type of users and the duration of license. Moreover, prices vary due to these varieties. The senior residents enjoy some added facilities in Ohio for fishing.
The Resident licenses are valid only for people living permanently in Ohio. You will get a Non-Resident status if you are a visitor or belong to a different state.
Here is the complete price for both types for your reference. We also present the approximate prices for the Senior and other residents here. A discount is available for children below 16 years in case of Lifetime Licenses.
| | | |
| --- | --- | --- |
| License Type with duration | Senior Residents | Residents |
| 1-Day License | | $14 |
| 1-Year License | $10 | $25 |
| 1-Day upgraded to 1-Year | – | $12 |
| 3-Year License | $28.60 | $54.08 |
| 5-Year License | $47.58 | $90.22 |
| 10-Year License | – | $180.44 |
| Lifetime License | $84.24 | $468 |
A Resident License is applicable for people aged between 16 and 65. However, if you are above 65, apply for a Senior Resident Permit.
Furthermore, a 3-day license will be the best for non-resident anglers in Ohio.
Enthusiastic Resident anglers below 16 can opt for the Lifetime License at a discounted price of only $430.56. Lake Erie Fishing Permit is an additional excitement for anglers.
List of Prices for The Non-Residents
Here is list of Prices for The Non-Residents
| | |
| --- | --- |
| License Type with Duration | Prices for Non-Residents |
| 1-Day License | $14 |
| 3-Day License | $25 |
| 1-Day upgraded to 1-Year | $37.44 |
| 1-Year License | $50.96 |
The License prices, as stated above, are subject to changes every year.
Ohio Fishing License Fees
You are already acquainted with the License fees to fish in Ohio from the above tables. However, some people are fortunate to get the chance of unlimited fishing without a license. These exemptions are granted on fulfillment of certain criteria.
People also get special licenses without any fee. These instances are;-
Legally blind, mobility-impaired, or disabled persons
Senior Residents born before 31st Dec 1937
Former Prisoners of War or Disabled Veterans
Residents belonging to any Country or State institution.
Related Reads:
Conclusion
Ohio Fishing License is a necessary document for fishing in Ohio. You will not require this if you meet the above-mentioned criteria. Please follow the simple steps of obtaining the License and enjoy your vacation to the fullest. The non-residents should also apply for a permit for a hassle-free fishing experience.
FAQ
What if I lose my License?
You need to reprint the existing License through the online portal or by visiting a licensing agent. Additionally, you can apply for a replacement of a lost or stolen permit for a fee.
Can I take my kids fishing?
Yes, of course. Ohio allows children below 16 to fish for free. But the child will require a permit above 16 years of age.
What is the validity of my License?
The validity of the License will depend on the type of License you have. For example, if it is a 1-year license, the duration will be one year.
Can a non-resident 3-day license be upgraded to 1 year?
No. Only a 1-day license has this facility.
Who is a resident?
A person who has lived in Ohio for a minimum period of 6 months, aged between 16 and 65, is known as a Resident for Ohio Fishing License.