Tired of tossing the ball around with your kids and aching to try something new? Does everyone need a bit of exercise in the outdoors when they're on vacation instead of looking down on their mobiles or gadgets all of the time? Love the sound of the water and the breeze going by you?
Have a go at Family Fishing!
​Fishing trips are an excellent way to bond with the family – you'll be surprised just how much more enjoyable it is in a group than when you're doing it alone. My dad took us on fishing vacations all the time! And when we're packing for international flights, we almost always bring our gear with us! (We travel the world a lot)
​So here are my very own top 10 Family Fishing Vacation spots I recommend personally – you can bring your kid along and teach him to be one with nature. There are even some romantic places where you'll be feeling as young as a teenager with your loved one by your side! Perfect for a relaxing trip away from work and school!
The Best Top 10 Family Fishing Vacations For You
Here is the list of
#1. Japan
Pros:
Numbers 10, 9 and 8 belong here. I love Japan! The people are so well behaved and sweet. I can't say the same for the fish there, though – they are all alive and biting! You'll get a catch in no time!
It is no wonder Japan has been one of the best places to fish around the world. My dad loved bringing me here (We went twice during my childhood), and he enjoyed the culture and food so much! Popular for their raw fish delicacies, this will be a good start for a first fishing trip!
Cons:
Not everyone knows and is fluent in English. You'd have to learn how to use chopsticks if you want to try out their best food, and they are very strict with their laws, so it's best to learn about them before you go.
1.1 Lake Kawaguchi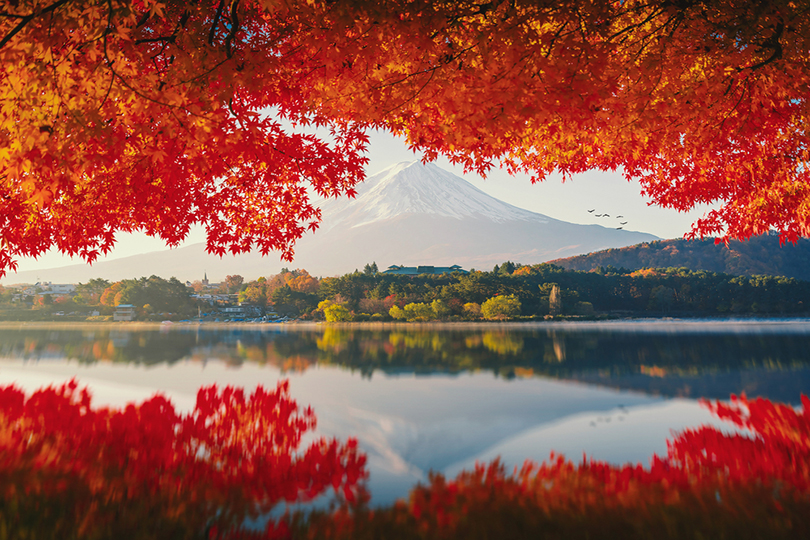 Family fun:
Rent a boat out in Yamanashi and bring your family to the center of where the Bass is, Lake Kawaguchi. The water is pristine clear, and everyone's rearing for a catch there. And they almost always get one on their first try!
Best part:
We didn't have to pack our gear along for the ride here; we just rented them out in the shops nearby! Their stores are all packed with stuff all for fun!
1.2 Shibetsu Town
Family fun:
For Shibetsu Town in Hokkaido, you'll first have to obtain a permit to fish here in advance, and it's best done around August to October. Once everything's good, you can fish in the river stream with your best rod and catch a hefty amount of salmon! Salmon are aggressive, so it's a good story to tell and a perfect learning experience!
Best part:
Salmon are also what Japan's famous Sushi and Sashimi are made of. (Along with rice, of course) You're going to love taking the family out to the nearest Sushi place and enjoy a scrumptious meal!
1.3 Tokyo Bay
Family fun:
Tokyo is where everything's at! Especially in Tokyo Bay, one of the most popular fishing spots around the world. Where an immense array of Japan's fishes can be found, all for your taking! Of all the places I mentioned about Japan, this is the best for me.
Best part:
We had a package rental of a boat and fishing gear. I had a lot of fun touring Tokyo before and after the fishing. It sure was a fun place to go to after an exhilarating day of fishing!
2. Philippines
Pros:
The Philippines is a lovely archipelago full of fishes just waiting to be caught! There are plenty of beautiful islands to choose from, and that's why number 7, 6 and 5 are from here!
​Almost all Filipinos know how to speak English, so there isn't much of a language barrier here. It's also relatively cheaper than the other spots, and it's not that hard to ask for directions as the people are very hospitable!
Cons:
It's hot and humid here, so it's best to wear some nice shorts and loose comfy tops to beat the heat. I also recommend you check where you're staying beforehand because some of the cheaper hotels we tried to stay in before weren't that comfortable to stay.
2.1 Navotas, Manila Bay
Family Fun:
You can practically use any lure to catch the fish here. Manila Bay is swimming with Jacks, Tarpon, and Ladyfish. You can have your family ride a traditional bank (rowboat) and learn a lot about how fishers catch fish the traditional way in the Philippines.
Best Part:
We had a tour guide ride with us, and he knew all kinds of fishes! Your kids will love all the insights and stories they have to tell while riding on the boat.
2.2 Dumaguete City, Oriental Negros
Family Fun:
It's relatively peaceful in the area, and it's perfect for a relaxing fishing trip on a nice motorboat or speedboat. For a lower price, you can have a rental and have fun catching the fish while having a great view of the boulevard where there are a lot of delicious delicacies available for snacks and bites!
Best Part:
Dad usually wants to have some date time with Mom and bring us along at the beaches near the island. Tropical trees and fresh air are great!
2.3 Palawan Island
Family Fun:
Home to marine life sanctuaries and active fishing areas, I love Palawan Island and find it the best spot to bring your spouse and kids! There are a select few areas you cannot fish because it's preserved for viewing – your children will be amazed at the colored fish here
I caught a decent amount of fish around the island with my dad. I recommend you ask your guide for a rental that's near one of the hotels
Best Part:
We got to see the giant turtles! And plenty of clownfish! If your children are fans of Finding Nemo, then they'll love it here!
3. Malaysia
Pros:
Malaysia is the place to be for tourist families everywhere. It's a hotpot of tradition and culture. And it's even got the best (for me) chocolate factory around! The people are very keen and courteous; there's a mixed feeling that's like being right at home but also sparking your adventurous side. There are a lot of great fishing spots, too! Numbers 4, 3, and 2 are on this list.
Cons:
Kind of hard to travel around without a map or a guide. I'd recommend having one of those "tour" trips and include the fishing trips within them.
3.1 Fish Valley
Family Fun:
Semenya's Fish Valley is appropriately named. It's a great scene of nature in its core.
​Caught a bunch of Carps, Barb, and Tilapia while on vacation here! I usually fly solo to Malaysia with some friends, and I found a lot of families hanging out together here. So that's why I recommend it!
Best Part:
Chinese restaurants are nearby and are a great place to grab a bite to eat after catching all those fish in the Valley.
3.2 Tukun Perak
Family Fun:
Saltwater fishing at its best! You can reach the fishing area by boat and fish there. I always bring along longer rods as the fish here are bigger than usual. I usually bring along some snacks and drinks as the ride is a bit far from the island, but I'm sure you'll amaze your friends after they've seen you catch a 40kg Snapper.
Best Part:
Though it may bore the kids a bit, everything is worth waiting for once they see you get that first bite – as I said, the area Is home to a lot of big whoppers!
3.3 Jarak Island
Family Fun:
This area is trendy in Malaysia for one thing. The fish. Bring in the big guns. It's going to be a busy day of catching fish with your family. Be sure to bring some excellent cameras for snapshots. The view is pretty nice, and it will all fill up your family vacation album!
Best Part:
The sunset looks divine when you're on the beach. Videos and cameras will help make everything enjoyable for everyone here!
4. U.S.A
That's enough about Asia and the other areas to fish, there's no place like home, and home deserves to be in the number one spot on our list.
4.1 Colorado
Family Fun:
I cannot count how many times my dad and I went on fishing trips to all the areas around Colorado. Fly fishing is the best for me. It's what my dad and I bonded together on, and it's what got me started on my fishing journey.
Best Part:
Fly fishing is different from your regular fishing, and you'll have a stable amount of family bonding time teaching everyone how to do it!There are dozens of areas in Colorado; you can check out this article on the best fly fishing in Colorado to find out more!
Related Reads: