There are many great movies ​​that have used fishing effectively as a framing device. While it can be the focus of a movie, usually, there's some kind of bloodlust or storm interrupting the perfectly good fishing action.
Sometimes, the action simply revolves around not catching anything and just dealing with that ancient enemy of humans called aging. Unlike fishing down by the river or in the open ocean, with these 7 great movies about fishing, you won't walk away empty-handed!
Top 7 Great Movies About Fishing Watch In 2023
The Old Man and the Sea (1958)
Jaws (1975)
A River Runs Through It (1992)
Grumpy Old Men (1993)
The Perfect Storm (2000)
Honorable Mention: Moby Dick (1956)
Alamo Bay(1985)
Watch the best of all-time fishing movies in 2023, Let's take a look one by one
1. The Old Man and the Sea (1958)
This classic movie based on the classic novel by Ernest Hemingway is basically a note-for-note retelling of the tale of the old man (Santiago). This down-on-his-luck Cuban fisherman has gone 84 days without catching a fish.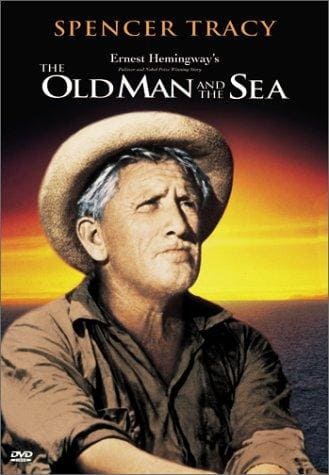 He decides to embark far from the shore and, on the 85th day, manages to hook a marlin. A battle rages for three days between man and fish, and the old man is pushed to the brink of his mental and physical endurance to make this big catch.
This film features a fantastic performance by Spencer Tracy, which netted him a best actor Academy Award nomination. While some of the effects are dated, Tracy's performance captures the essence of Hemingway's classic tale of man versus nature. Not only that, but Hemingway even pops in for a cameo.
2. Jaws (1975)
With all of the things that happen in Steven Spielberg's breakthrough film, one may forget that the final third of the movie technically counts as a fishing movie.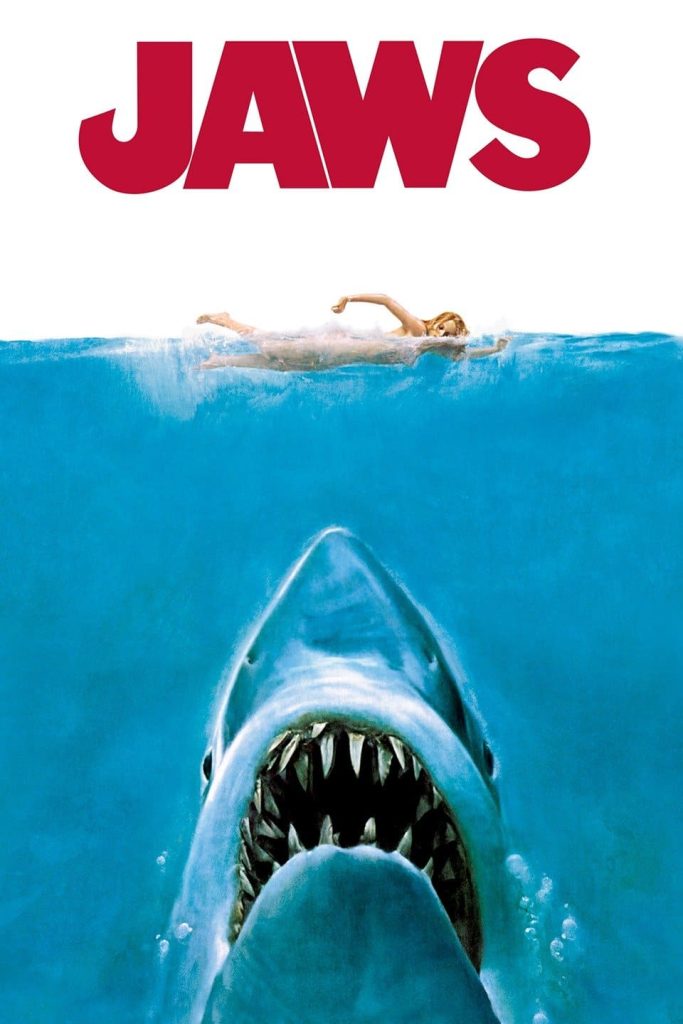 Well, it's more of a shark-hunting movie, but either way, it's great! This is the tale of the sheriff of the fictional resort town of Amity Island (played by Roy Scheider), an oceanographer (played by Richard Dreyfuss), and a seasoned and haunted shark hunter (played by Robert Shaw), finding and hunting down a shark that has acquired a taste for human blood.
If they don't find and kill the shark, the body count that begins in the opening minutes of the movie will keep rising.
Many of us have seen it, but it's always a worthy movie to rewatch. If you haven't seen it, then do so as soon as possible—before the shark kills again!
3. A River Runs Through It (1992)
This Robert Redford-directed Best Cinematography Academy Award winner is a slightly more subdued film than the others on this list.
It is the story of two brothers (Brad Pitt and Craig Sheffer), their father (Tom Skerrit), and their family story through the decades of the early 20th century around Missoula, Montana.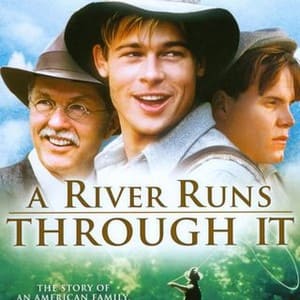 There are many great shots of fly-fishing on sites filmed in Montana and Wyoming. It is based on the acclaimed Norman Maclean novella of the same name.
If you like your fishing portrayed onscreen in a more relaxing manner, then this is your movie.
4. Grumpy Old Men (1993)
Another change of pace for this list, one may forget that this comedy features a healthy amount of ice fishing!
This is the story of two old men (Jack Lemmon and Walter Matthau) who are both in the winter of their years in the cold tundra of Minnesota.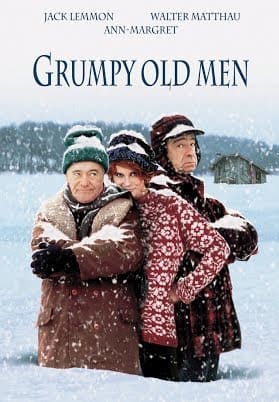 They are friends and enemies at once and soon are competing for the attention and affection of their new neighbor, played by Ann Margaret.
Hilarity and hijinks ensue, and be prepared for the secret weapon of the movie: the salty language of Burgess Meredith!
5. The Perfect Storm (2000)
In a film featuring the battle of man versus nature of a different kind, George Clooney and Mark Wahlberg are among the crew of a New England commercial fishing boat trapped in a brutal storm.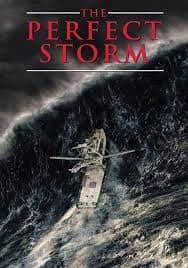 Convinced that they can bring in one last great haul for the season, the captain (played by Clooney) takes them north to the Flemish Cap off the coast of Canada.
While they bring in massive amounts of fish, they are soon battling the storm that the other nearby ships warned them about.
Things become tense quickly, and the effects that follow are mind-blowing. Again and again, what many of these movies teach us is that we should not try to battle Mother Nature.
6. Honorable Mention: Moby Dick (1956)
While technically not a fishing movie per se (a whale is a mammal), this classic John Huston movie starring Gregory Peck as Captain Ahab still leads the pack as far as adaptions of Herman Melville's 19th-century novel go.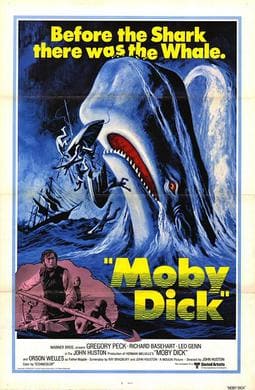 The story is a classic revenge tale of a man named Ahab who was almost killed by a great white whale and decided to lead the crew of his ship on a doomed adventure to find and kill it.
Ahab goes over the edge in his quest for vengeance and never comes back in this revenge tale to top all others.
7. Alamo Bay(1985)
This thrilling drama, which features Ed Harris and Amy Madigan, was written and directed by Alice Arlen (Silkwood), and it contains a score by the popular Ry Coder.
It was not as well known as it should be. In its blue-collar drama, Harris' a Vietnam veteran, gets angry by Vietnamese immigrants' encroachment on the fishing sector in his little village. However, this is not a foot-stomping, right-wing send-em-back festival; it pits immigrant fishermen against the KKK.
It is based on events that happened along the Gulf Coast in the early 1980s but is fictional.
Related Reads
Conclusion: Great Movies About Fishing
These Movies About fishing are peaceful and have an exciting story to give a complete and thoughtful experience. These Movies Have a unique perspective on fishing sport While providing enjoyment and inspiration to both fishing experts and beginners, whether they are exploring the adventure, self-discovery, or the relationship between humans.
It About fishing offer a variety of narratives that peak the beauty of activity, and it will help to encourage the human spirit.
FAQs: Great Movies About Fishing
What movie has a fly fishing scene?
It Has A River Through It This Robert Redford film, starring actor Brad Pitt and Craig Sheffer, is widely regarded as the best fly fishing movie. It describes the story of two brothers named Paul and Norman Maclean. They both enjoy fly fishing, however one is more restricted and the other is more independent.

What is that one Disney fish movie?
Pixar Animation Studios created the computer-animated comedy-drama adventure film Finding Nemo in 2003 for Walt Disney Pictures. The screenplay was written by Stanton, Bob Peterson, and David Reynolds from a screenplay by Stanton. Lee Unkrich served as co-director.
What is the small fish movie called?
Little Fish is a 2020 American science fiction romantic drama film directed by Chad Hartigan and written by Mattson Tomlin.